The last couple of years has seen incremental growth in e-commerce as companies of all sizes look to take advantage of growing consumer demand. Such demand was in part fueled by the pandemic and a reluctance or inability to shop in person, advancements in e-commerce technology, and the opportunity to extend their brand, product or service reach globally online. Besides pure-play e-commerce websites, there are brick-and-mortar businesses who've had to create an online presence for fear of losing customers. Nearly any product or service you can think of can be purchased online, from food and clothing to accommodation, transportation and online learning. E-Commerce has become an integral part of modern society. Currently accounting for roughly 15% of global retail sales, e-commerce market share is expected to grow to 22% in 2023 and there is really no reason to expect this growth to slow down. 
A critical component of any e-commerce business and experience is payment processing – that's how you get paid online for goods or services offered in your e-commerce store. In order for consumers to have a positive overall experience and become repeat customers, e-commerce payment processing must be flexible, fast, reliable and secure. As a business owner, it's important to understand how e-commerce payment solutions like payment gateways and hosted check-out solutions work in order to make appropriate decisions on which payment options to offer your customers and which service partners to work with. This guide will dive into all aspects of e-commerce payment processing and look to arm you with the information you need to make the best-informed decisions for your business.
How Does E-Commerce Payment Processing Work?
Accepting payments online via an e-commerce website or portal is similar to accepting offline digital payments (when transactions are processed without a data connection, or are recorded offline and processed at a different point of time). Online shoppers fill their shopping cart with the items they wish to purchase and then, when they choose to check out, they are typically required to fill in their billing information, select their payment method, with the most common being credit card, debit or digital payment (more on this below) and then click the "Buy Now" button. Clicking this button triggers the payment processing.
In simple terms, behind the scenes there are three services an online payment must pass through in order for it to be fully processed:
E-commerce payment gateway: sits between your e-commerce shopping cart where your customer enters their billing information and your chosen payment processor;
E-commerce payment processor: securely relays encrypted data from the gateway to the credit card company and the issuing financial institution, verifies the customer has the funds necessary to complete the transaction and, if so, deposits the money into your merchant account;
Online merchant account: receives the customer funds and makes them available to you to complete the transaction.
What's amazing is that all of this back-and-forth passing of data happens in the blink of an eye in order to satisfy often impatient customers.
Sometimes the terms "payment gateways" and "processors" are used interchangeably, which can be a little confusing, but they are separate processes. Furthermore, some service providers can facilitate the entire end-to-end process, which can simplify things for business owners, but may also carry higher fees.
Another factor to consider when choosing an e-commerce payment system is whether you connect a third-party processor to your existing shopping cart via an e-commerce API or select a fully hosted e-commerce checkout solution, which moves the entire process and data away from your website. Which of these two solutions you choose will likely depend on what, if any, technical resources you maintain or want to keep in-house. Both solutions provide viable, effective ways of processing ecommerce payments.
What Types of Fees are Involved?
There are generally service usage fees associated with each step of e-commerce payment processing. The payment gateway and/or processor charge transaction fees for the use of their service, merchant account fees are charged to enable organizations to accept credit cards, and interchange fees are applied by each credit card company to banks receiving funds.
The total fees charged depend on the pricing model preferred by the payment processor, of which there are typically three choices:
Flat fees may be charged regardless of the number of transactions, which benefits smaller, low volume businesses who need cost certainty, but may end up paying more on a per-transaction basis;
Tiered pricing is the most common, placing businesses and their transactions into different tiers based on criteria related to transaction volume, the level of risk associated with a specific business, and other factors;
Interchange plus pricing breaks down the amount you pay the bank and the credit card companies vs. the amount paid to the processor, which is a bit more transparent, but can also be confusing.
E-commerce (also called "card not present") transactions are, by their nature, riskier than in-person purchases where the consumer does present the physical card and is required to tap it or enter a pin number. Online transactions, subsequently, do tend to carry slightly higher fees.
You will naturally want to discuss exactly how fees work and review documented pricing structures with any payment processor you review, so there is no confusion when service invoices are received.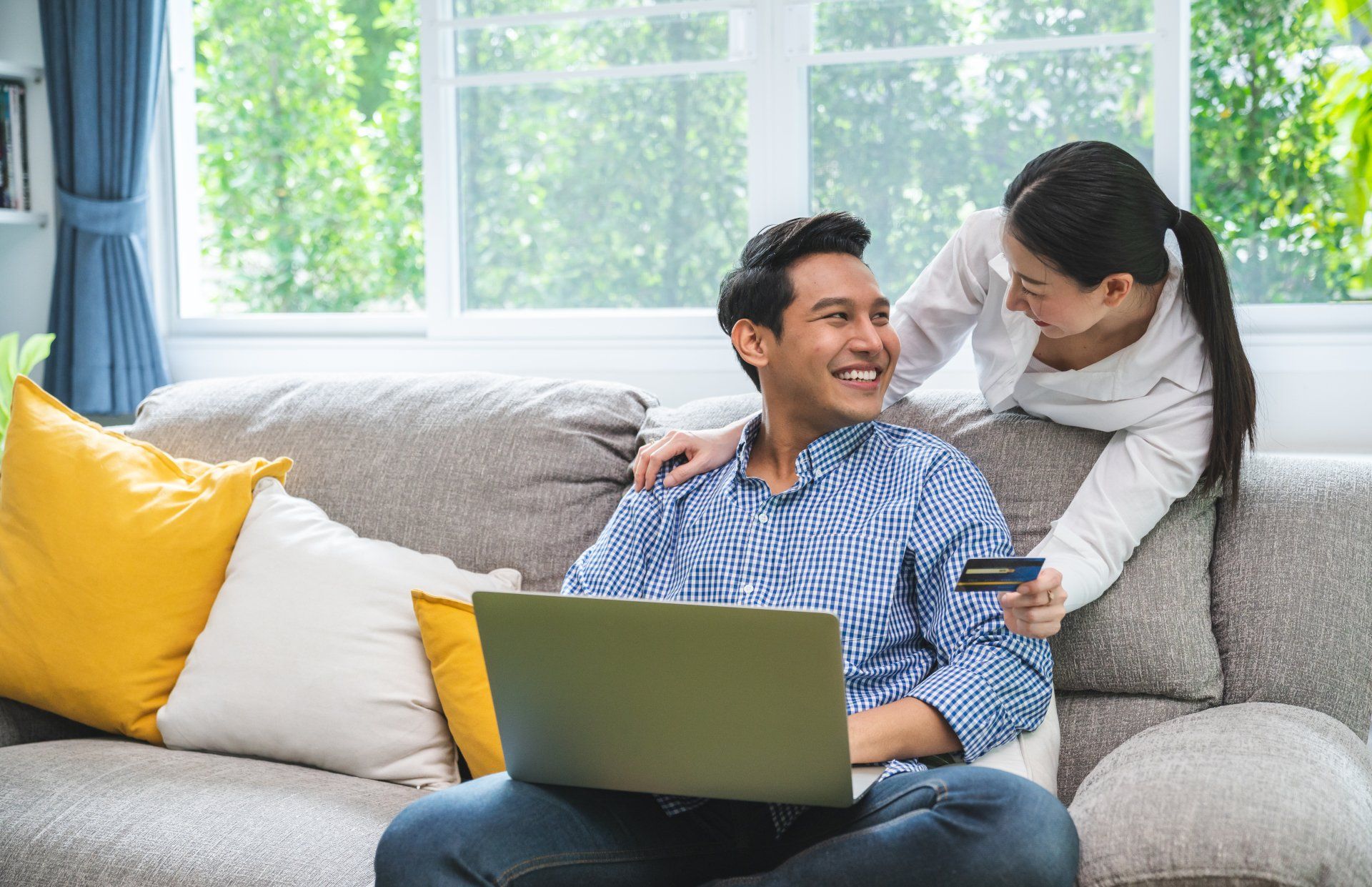 What Types of Payments Can I Offer to My Customers?
The rise of e-commerce has brought with it a similar rise in the number of payment options available to consumers. There are three common payment types offered online and supported by most e-commerce payment processors:
Credit cards, which can include Visa, MasterCard, American Express, Europay, UnionPay, Discover or other third-party credit providers;

Bank debit cards, when customers enter their debit card number and funds are withdrawn directly from their bank account;
Mobile wallets such as PayPal, Stripe, Apple Pay, Google Pay, Amazon Pay, Android Pay, which are becoming increasingly popular as they can speed up the transaction process and some offer consumers loyalty incentives similar to credit cards.
Not all payment processors will support some of the lesser-known payment types, and you will want to do your homework on why, how, and if you should offer them to your online customers.
Outside of considering the actual payment type, you may also want to consider offering your customers the ability to set up repeat purchases and/or recurring payments for items like subscriptions, which are supported by some e-commerce payment gateway providers.
What Types of Payments Should I Accept?
The types of online payments you accept will primarily depend on the profile of your customers and how they prefer to pay. This profile should take into account their location, age, average income level and other demographic factors driving payment preferences. For example, credit cards and PayPal are particularly popular e-commerce payment methods in Canada, so if this is an important target market for your product or service, you will likely want to accept these types of payments. As an online or mobile business, don't be afraid to simply ask your website visitors their preferred method via a quick survey.
How Secure is E-Commerce Payment Processing?
Personal privacy and data security are high priorities for consumers and online businesses alike. As such, e-commerce payment solutions are typically designed and developed with the highest levels of PCI (Payment Card Industry) compliance in order to ensure that personal and credit card information is kept safe. Maintaining PCI standards involves a constant process of updating systems and algorithms to stay ahead of would-be hackers. You will want to ask any payment processors you engage with what level of compliance they maintain.
When choosing an e-commerce payment processor, you should also ensure they offer tokenization, which effectively means when customers enter their credit card or debit card information it is automatically converted into a secure unique token to hide the actual numbers from data thieves. If you choose to save your personal and/or payment information it is likewise stored safely using this method.
In general, enhanced security and PCI compliance translates into faster payments and fewer questioned transactions. If rare security breaches do occur, financial institutions will cover or refund payments where a reputable e-commerce payment processor is involved. However, this may not be the case if PCI or other security measures are not in place, which can be a potentially expensive proposition for online business owners.
Can I Use the Same Payment Processor for My Online and Offline Stores?
Absolutely! In fact, if you maintain both an online and offline business, it is highly recommended to work with a payment processor who can support and maintain secure, centralized data for both. Ideally, your inventory, transactions, returns, etc. are all processed in the same place, removing any duplication or confusion and simplifying data reconciliation, which can save significant time for the business.
What Sort of Reporting Should I Expect?
One of the benefits of e-commerce is that all transaction data handled by a payment processor is securely stored and can then be made available for viewing, analyzing or downloading via web or mobile dashboards and reporting mechanisms. Further, you may want to be able to integrate this data into other systems via an API. This data is critical to running a successful business, so reviewing the depth and usability of data made available by an e-commerce payment processor should be another key consideration.
Ready to Sell Online?
Regardless of the business you are in, in the last two years you've likely considered going online or have seen your competitors do the same. Or perhaps you are already running a successful online business and it's time to review your processes. As technologies, online payment options and security concerns evolve, it's important to understand exactly how e-commerce payment processing works in order to be able to make the best decision on who your business should partner with.
Do you have an online or mobile business now, or are you considering starting one? MONEXgroup is one of North America's leading e-commerce payment processors, partnering with thousands of businesses and handling millions of transactions daily. If you have any additional questions about payment processing, transaction fees or any other aspects of e-commerce, one of our expert staff will be happy to speak with you. Feel free to reach out and contact us any time.
Author: Layal Scheirich, Head of Sales at MONEXgroup
Bio: With 18 years of experience in payment processing and merchant services, Layal has seen in-store POS technology evolve from its humble beginnings to contactless, unattended, mobile and online alternatives. Today, Layal is an inspiration to the MONEXgroup's team and a go-to source of information related to payment processing. She is enthusiastic to share her knowledge with audiences interested in cutting-edge technologies available today, such as unattended payment for self-serve kiosks, e-commerce online payment gateways, virtual terminals, and contactless and mobile payment solutions.
Social Media Profile: LinkedIn
Contact Info: insights@monexgroup.com
Jumpstart your business potential now with MONEXgroup
Get a Free Quote
[hubspot type=form portal=467718 id=8091173b-016a-4961-81d0-963bf117a5f6]
MONEXgroup Insights
MONEXgroup Insights provides all the tools and resources you need to start, run and grow your business.