Non-profit organizations are in a constant battle to raise much needed funds and provide support to a multitude of groups within our communities. The events of the last year and a half have only served to heighten both the need and the struggle. As such, it's critical for these organizations to be able to provide flexible, seamless and secure ways for their prospective donors to make donations wherever and whenever they choose. The days of accepting cash and cheque donations are fading as digital mobile and online options take hold. With this in mind, nonprofits need to be innovative and accommodating to offer preferred donating methods to their constituents. Organizers and coordinators should do their homework and select a nonprofit payment processing system capable of accommodating all of the different online and offline channels through which donor funds may be collected.
There are a number of things to consider, when reviewing point of sale systems and online payment processing for nonprofits, including:
Point of Sale (POS) hardware;
Online payment processing;
Types of payments;
Payment processing fees;
Mobile and online payment software;
Donation management and reporting software;
Consumer and organizational data security;
Customer service and support.
This guide will help you navigate each of these areas and answer many of the questions you may have about which payment processing system is the best fit for your non-profit.
Point of Sale (POS) Hardware
The type of point of sale payment terminal you choose will largely depend on the types of fundraising events or campaigns you plan to run and/or how you expect to engage with your prospective donors. There are a variety of options available from desktop devices to mobile handheld units and standalone unattended donation kiosks.
Countertop Devices
Point of Sale systems which reside on a countertop, desktop or table are most appropriate for those events where participants are required to submit payments when they register or check-in to an event. For example, some art festivals or ethnic events collect a small entrance fee that goes towards their nonprofit's fund. Modern POS systems are a far cry from traditional, bulky cash registers. Rather, these wireless units are typically small, so you can maximize counter space. As charity events can quite often get hectic, you will want to choose a device designed with speed and efficiency in mind. Event participants will appreciate a seamless check-in and payment experience, which may in turn encourage them to register for more nonprofit events and/or make additional donations.
Event coordinators, organizers and volunteers will likewise appreciate a point of sale system for nonprofits which is easy to understand and operate; particularly when there is a growing line of potential donors waiting to be registered.
Mobile Devices
For some events, you may also consider mobile options for additional convenience and flexibility.
One option is a multi-function handheld payment processing unit, which can be used to collect entrance fees from attendees or take donations on the fly. Mobile devices connected to WiFi or LTE networks can include bar code readers for quick registration and can accept payments via tap, swipe or chip methods. These types of devices are particularly useful in helping to mitigate long lineups at larger events. Volunteers, armed with mobile units, can engage and interact with event participants in a more convenient and casual way whenever they are, thereby increasing the opportunity and likelihood of positive experiences and subsequent donations.
Alternatively, payments can also be accepted via virtual payment processing solutions made available through web browsers on mobile phones. Powerful virtual POS terminals can be configured for use by event staff in the field, which operate much like the mobile handheld units, to accept debit or credit card payments. This is a cost-effective way for nonprofits to enable mobile payments, which can be integrated with other offline and online payment processing systems as needs grow.
Unattended Payment Kiosks
Did you know that MONEXgroup offers a trademarked Tap to DonateTM solution that encourages donors to contribute in a faster, cleaner and safer way? Unattended payment kiosks equipped with Tap to DonateTM offer a unique way for nonprofits to build brand awareness, extend their reach, and accept and process donations at events or in relevant, high-traffic locations 24x7x365. Kiosks can be custom branded and configured to display interactive branded content about the nonprofit for potential donors to interact with, whenever they choose. Some prospective donors actually prefer the option to simply and privately donate through these types of devices, while others may be drawn in and donate on impulse. Many organizations have found Tap to DonateTM to be a highly effective way to connect with and grow their audience and donation base.
Central Network Connectivity
Regardless of the hardware solution you choose, you will want to ensure that it is connected via a common, secure network and backend system, so any data captured will reside in one central repository for quick, accurate tallying and reconciliation, as well as to reduce the risk of data transfer errors.
Online Payment Processing
Nearly every nonprofit organization has needed to adopt an online presence and the ability to accept donations via their website or sell items through an online store or eCommerce portal in order to extend their reach and fundraising potential. It's safe to say that younger, tech-savvy consumers are more likely to donate if there is an online option available. According to CanadaHelps.org, online giving in Canada increased by 86% year over year in 2020, which is not at all surprising based on the recent pandemic circumstances. Secure, reliable eCommerce payment gateways or hosted checkout solutions are crucial to a positive, successful and profitable online experience.
For simplicity, you should look to work with a single nonprofit online payment processor, which can coordinate taking both offline and online payments. You should be able to have all transactions, regardless of the channel, be visible and accessible for analysis and reporting via one source for increased efficiency and accuracy.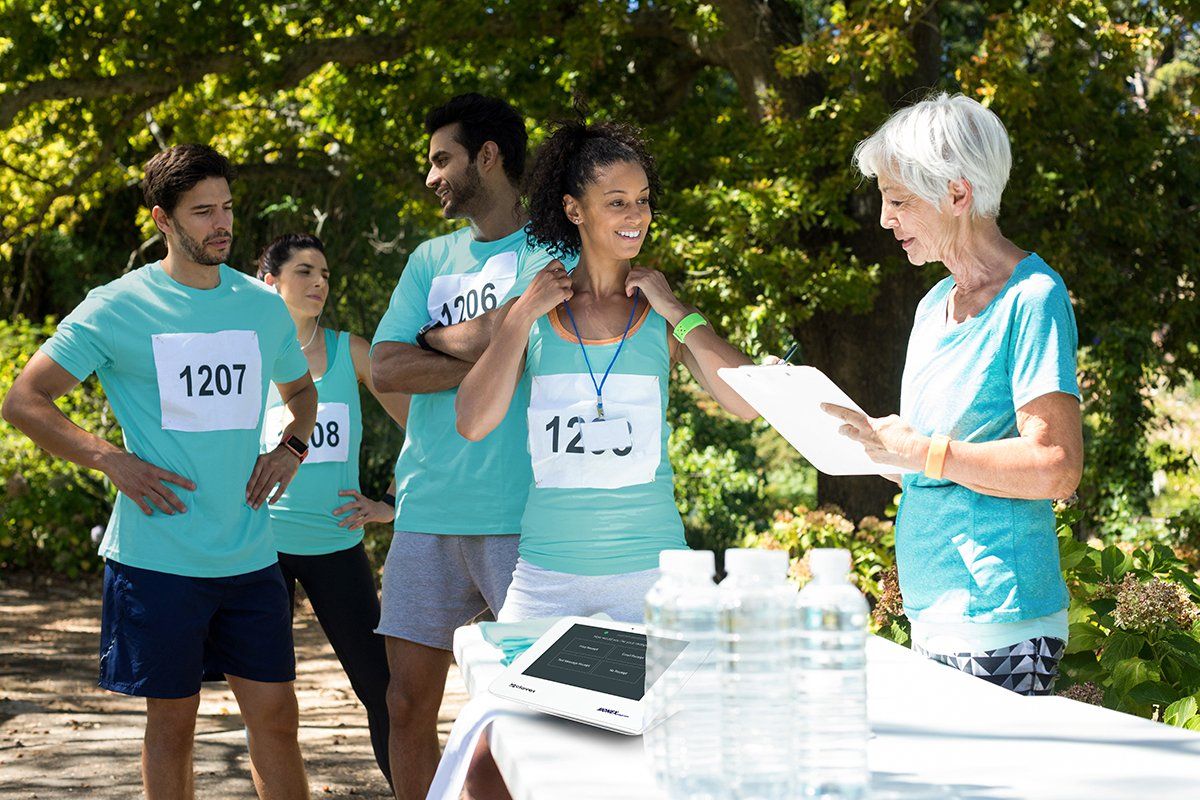 Types of Payments
Today's consumers value flexibility when it comes to making payments and are more apt to donate when they are provided with a range of digital options. As such, seek out solutions which will accept all methods of payment including credit, Interac debit, mobile wallets such as Apple Pay, Google Pay, Android Pay, EMV (Europay, MasterCard, Visa, American Express), UnionPay, Discover card tap, insert, swipe, chip and PIN, and cash. With the ability to accept multiple payment types, you immediately increase your potential for more donations and higher value of donations. You will, of course, need to research and determine the true value of each payment type depending on the merchant fees associated with each.
Payment Processing Fees
There are effectively three sets of fees which come into play when a credit card payment is processed.
All payment processing services have transaction fees they apply in exchange for the use of their service.

Merchant fees enable organizations to accept credit cards.

Interchange fees are applied by credit card companies to receiving banks.
The amount of payment processing fees depends on the pricing model preferred by the payment processor (e.g. flat fees, interchange plus pricing or tiered pricing). Each pricing model has pros and cons depending on the volume and average amount of the transactions being processed. Generally speaking, flat fees are preferred by small organizations with lower volumes and a need of cost certainty.
The level of risk of different types of transactions can also affect payment processing fees. eCommerce and over-the-phone transactions are inherently riskier than in-person tap, swipe or chip-based transactions and, as such, may carry higher fees.
You will want to discuss how fees work with any payment processor you consider.
Mobile and Online Payment Processing Software
One of the distinct advantages of offering digital payment options is the software functionality offered to provide an overall positive user experience to nonprofit supporters. In addition to processing donations, software and apps can be configured to enable users to track their donations over time, schedule regular contributions, share their giving with friends and family, sign up for loyalty programs or find other ways to engage with the nonprofit organization. By extending these features to their constituents, nonprofits can grow their base and build their average and total donation volumes.
Donation Management and Reporting Software
Nonprofits can also benefit from the data and reporting dashboards that digital payment processing systems produce in order to better analyze, forecast and manage their membership and financial projections in real time, historically, or future forward. Effective payment processing software for nonprofits should include detailed web-based and mobile dashboard reporting, user-defined permissions and simple data exporting to arm nonprofit coordinators with the information they need to make important growth decisions.
Consumer and Organizational Data Security
Modern consumers are acutely aware of the importance of protecting their personal privacy and data. Every time they make a purchase online or tap their card, they are doing so with the understanding their information is safe and secure. Any notion otherwise or a data breach could ruin the reputation of the organization.
Nonprofit organizations likewise need to ensure any and all member or contributor data they collect is stored and can be accessed securely in the cloud.
It should go without saying that any payment processing solution you select should include industry standard PCI compliance for payments, secure online data storage, and a flawless track record for maintaining the integrity of its customer data.
Customer Service and Support
Another important consideration when selecting a payment processor for your nonprofit is post-delivery service and support. While setup and configuration of these systems are relatively straightforward, there is always some training and change management required when you implement new systems and processes; particularly when these are being used to interface with an external audience. Be sure to inquire about what onboarding and ongoing support is available for you and your staff to familiarize them with the new devices and software they will be using to interact with your valued constituents.
Further, despite all best efforts, technical issues do occur with physical devices, networks and software. As such, you will also want to know what mechanisms and service level agreements are in place to report and deal with situations, should they arise. In the midst of a live event, how quickly your payment processing partner can respond to and resolve technical issues? The level of technical support can have a significant effect on the overall success of your events and fundraisers.
Nonprofit organizations have certainly been challenged in having to deal with unprecedented circumstances, but have also benefited from an influx of innovative technologies designed to help them find creative and unique ways of interacting with and accepting donations from their donors and prospects. Payment processing solutions for nonprofits lead the way in providing flexibility, convenience and reliability.
Are you considering which nonprofit payment processing system is appropriate for your organization? While there are many credit card processing companies for nonprofits, the experts at MONEXgroup have developed and supported solutions for hundreds of groups just like yours. Our friendly and knowledgeable staff are available to answer any additional questions you may have. Reach out any time to review your specific payment processing needs. 
Author: Layal Scheirich, Head of Sales at MONEXgroup
Bio: With 18 years of experience in payment processing and merchant services, Layal has seen in-store POS technology evolve from its humble beginnings to contactless, unattended, mobile and online alternatives. Today, Layal is an inspiration to the MONEXgroup's team and a go-to source of information related to payment processing. She is enthusiastic to share her knowledge with audiences interested in cutting-edge technologies available today, such as unattended payment for self-serve kiosks, e-commerce online payment gateways, virtual terminals, and contactless and mobile payment solutions.
Social Media Profile: LinkedIn
Contact Info: insights@monexgroup.com